I'm Going to Where We Are?!
One Direction is coming to North America and I was looking forward to the simple fact that we would be in the same country as them, but as of today...my excitement is aimed at something greater!
A few weeks ago there was talk in my family that we would try to go to WWA but after a few struggles and roadblocks we decided that we weren't going to go...for personal reasons.
A few days ago, I really started thinking about the type of experience I would be missing out on. One Direction in a stadium!
So I brought the topic up again at dinner time...a day passed with careful consideration and planning, and today...wellllll...



WE BOUGHT THE TICKETS!
I am SO BEYOND excited...like it hasn't even hit me...I know it's happening and I know I'm going to see them but it feels almost surreal, which I guess happens whenever there is someone you really want to see and know there is no chance you'll ever see again and then BOOM one thing leads to another and next thing you know it your clearing your schedule because you've bought tickets to the show you've been dying to see.
This won't be the first time I get the opportunity to watch the 1D guys grace the stage, I saw them twice in 2012, which was quite strange since I'd never been to a concert before and it was a double whammy, no one ever comes to my state as often as some performers have been recently, of course, I'm not complaining!
The show is August 9th in Foxboro, Massachusetts. Which does mean my family and I will have to travel quite the distance, but it's all good. I am soooooo grateful to be given the chance to see One Direction again, and 5 Seconds of Summer for the first time!
I'll take some videos of the concert and take a load of pictures and make a post about my ENTIRE experience and all the emotions and excitement of the day!
I CANNOT wait for this day. Not long now, I hope you look out for the post!
love, J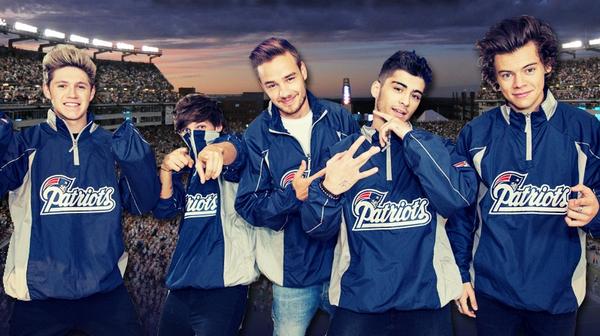 (None of the pictures used in this post are mine, they belong SOLEY to their PROPER OWNERS)